A Retreat-Style Setting
Welcomes You Home
Welcome to Promontory Point Apartments
Welcome to Promontory Point Apartments in Sandy, UT, where comfortable living and modern convenience is top priority.
This lovely community is centrally located in Sandy to provide easy access to both work and play throughout the city and surrounding area. Each exquisite home offers modern fixtures and fine finishes to fit every individual lifestyle, while still accommodating the ease of adding your own personal touches throughout your new home. You'll find a wonderful array of on-site amenities, including upgraded kitchens with granite countertops, oversize soaking bathtubs, and a sparkling pool and spa.
At Promontory Point Apartments, we offer a variety of one, two- and three-bedroom floor plans to fit your unique desires and needs. Each home offers fine detail and distinguished style to complement each floor plan offering open concept living, outlined with modern fixtures and plenty of storage you'll fully appreciate. Within each home, you'll enjoy high-efficiency appliances, wood grained flooring in the kitchen and dining space, as well as painted accent walls. Covered parking and detached private garages are available for those who wish to add to their list of needs upon move in. Large walk-in closets are an excellent touch, along with beautiful balconies and patios for entertaining close friends and family.
Commuting is short and stress-free with easy access to Union Park Avenue and I-215 for your drive into work. Additionally, these homes are close to a number of grocery stores and shopping centers to eat, shop and enjoy the city life we know you adore. Take a few moments to look through a large gallery of community photos and see what sets this neighborhood apart from all the rest.
If you've been looking for apartments near Sandy, UT you won't want to miss Promontory Point Apartments! Get in touch with a member of our staff today to learn more about how life in our community can be a reality for you.
Promontory Point Apartments Is Your Home.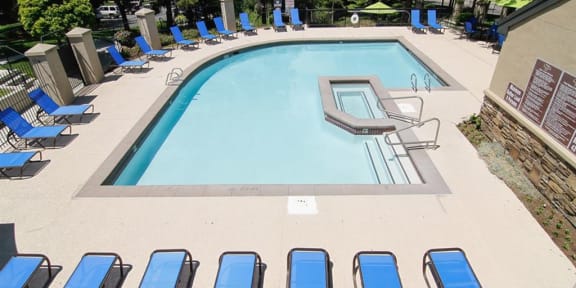 A RANGE OF PREMIUM FEATURES - AMENITY-PACKED APARTMENTS
Promontory Point Apartments offer a variety of premium amenities both in-apartment and throughout the community. In your home, live comfortably with the help of spacious modern layouts and special touches like vaulted ceilings. And with additional features like fireplaces, balconies, and enormous closets available in select apartments, you can find an option that meets your needs.
You'll also gain access to a host of property perks as a resident of one of these apartments. Sandy, Utah is a beautiful area with a lot to do, but if you feel like staying at home, you can swim in the community's resort-style pool and relax in the spa, or get in a workout at the fitness studio. You'll love taking a walk or reading a book in the manicured courtyards or nearby High Point Park.
Residents also enjoy conveniences such as an onsite laundry facility, reserved parking, and the assurance of 24-hour maintenance and a 3-hour service response program.
Discover beauty, comfort and convenience at Promontory Point Apartments in Sandy, Utah.
LIVING AT PROMONTORY POINT
Down the street from the Promontory Point apartment community, you'll find many neighborhood conveniences, eateries, and recreational areas.
Check off that grocery list at Harmon's Grocery Store, Smith's Grocery Store, or Trader Joe's. A short drive up Union Park Avenue brings you to The Shops at Fort Union, where you'll find big stores like Target, Wal-Mart, DSW, and the Home Depot.
Your apartment in Sandy, Utah is within easy access to the 15 and 215 freeways, and you're only minutes from Downtown Salt Lake City. Eleven miles east are some beautiful geological formations. These peaks—comprised of O'Sullivan Peak, Twin Peaks, and White Baldy—provide a serene background for the apartment community.
Leave your Promontory Point apartment for the weekend and have a mini-getaway at local resorts and recreational areas. Alta Ski Area is a skier-only area offering deep powder snow and multiple terrains. Snowboarders and skiers alike can share the lifts at Brighton Resort, which features a rental shop and repair shop. Plus, whether you've been skiing and/or snowboarding since you were young, want to learn as an adult, or want your children to learn, Brighton Resort offers lessons for all ages and abilities.
Are you ready to explore more? It's all waiting for you at your Promontory Point apartment in Sandy, Utah.